After the overwhelming response to the past two Ambleside Days Contemporary Jazz Festivals we will be hosting another Festival this year starting on Thursday 29th August and concluding on Sunday 1st September 2019
Tickets will be on sale from the end of March 2019  costing £35.00 per full evening concert and £15.00 for the afternoon concerts
Full 4 day 6  concert pass ticket £145.00
The 2019 Ambleside Days Contemporary Jazz Festival presents the following musicians:
Gwilym Simcock – Piano
Mike Walker – Guitar
Tim Garland – Saxophones
Thomas Gould – Violin
The Singh Quartet
Yuri Goloubev – Double Bass
Asaf Sirkis – Drums
John Helliwell – Saxophone
John Ellis – Hammond Organ
The Tommy Smith Quartet
Hermine Deurloo – Harmonica
Jason Rebello – Piano
Yaron Stavi  – Bass guitar
Les Chisnall – Piano
Alice Zawadzki vocals
Bernhard Schimpelsberger – Percussion
plus others.
Please see this page for updates on the Festival
Free Jazz Bar events 
Thursday 29th August   – Sunday 1st September  6.30pm Les Chisnall piano with guests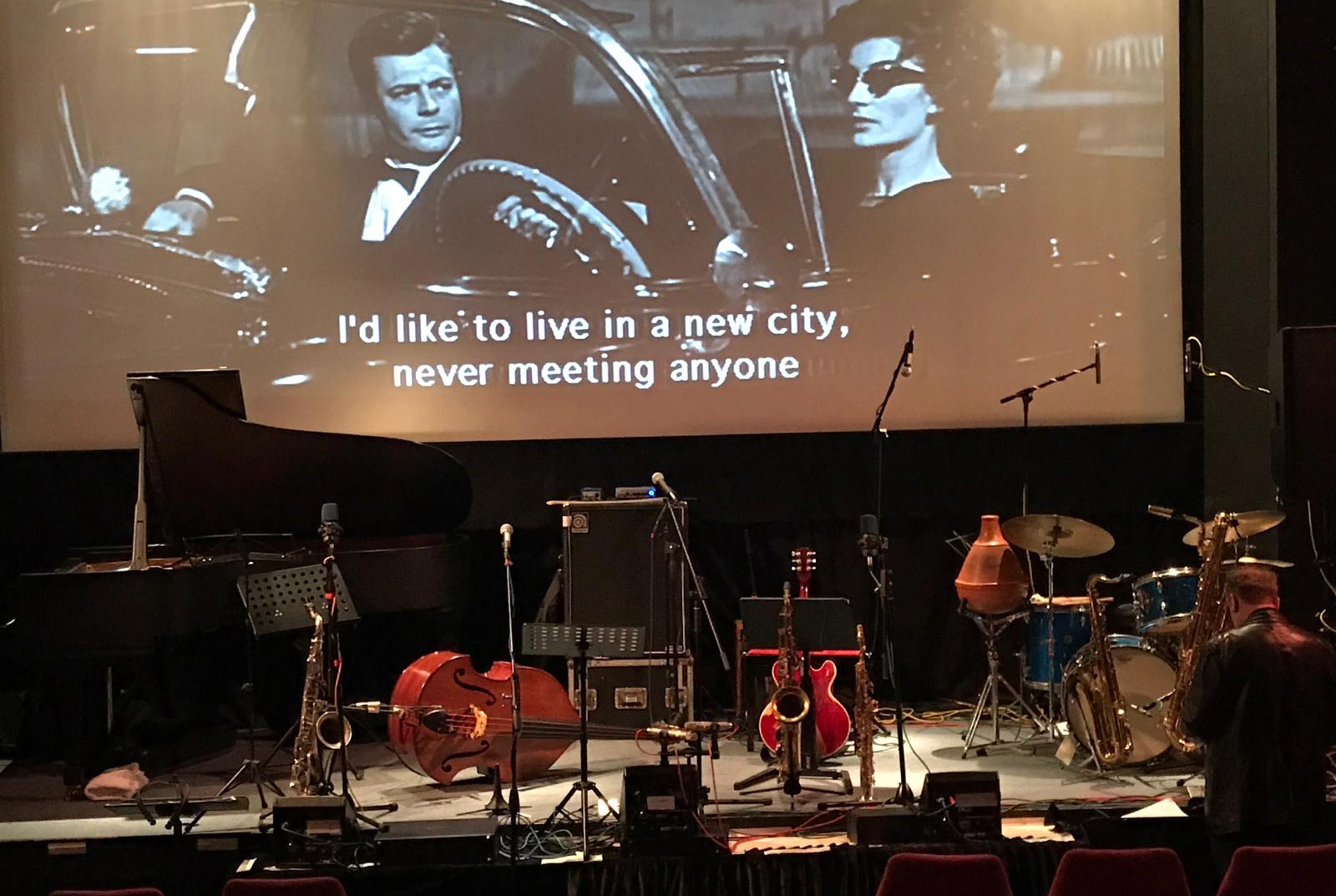 ——————————————————————————————————————————————————
There are several main events that also have a connection with the Lake District which we are very much looking forward to hearing.
---
Mike Walker Ropes CD release
Mike Walker's new CD Ropes   was recorded here in the Lakes and in Manchester.
---
Below are extracts from some reviews of 2017′ and 2018 Festivals
Jazz North 
'An astonishing evening of music in the intimate and very comfortable Zeffirellis Cinema, Ambleside yesterday on the closing night of the first Ambleside Days festival. The festival was a heartfelt tribute to John Taylor'
Bebop Spoken Here
'Nestling below Fairfield, where west coast meets east coast at the northern end of Windermere, lies Ambleside, perhaps an unexpected location for a venue boasting world class musicians in the line-up.
The festival was dedicated to the late John Taylor (piano) who had been a long-time supporter of the venue and in 1992 had composed and recorded (with John Surman) a suite of music, Ambleside Days, a commission by Zeffirellis with the assistance of Northern Arts'
London Jazz News
'Reports keep coming in to us about what a special time the Ambleside Days festival in Cumbria was. Musicians and their partners were made extremely welcome by Zeffirellis. This festival has been described by a number of the participants as having been the completely ideal circumstances in which to make music'.
Mike Collins Jazzyblogman
Review: An evening with Dave Holland, Ambleside Days Festival
' The festival was a heartfelt tribute to John Taylor and as the evening progressed the music of Kenny Wheeler too. Dave Holland took to the small stage with a solo number before inviting up Norma Winstone, Gwilym Simcock and Mike Walker. A magical take on Alice in Wonderland and a joyful Ladies in Mercedes plus first performance of Fly the Wind – Norma's lyrics on John Taylor's Witch Hazel.
After a break Dave Holland invited up Nikki Iles and James Maddren for a beautiful trio rendition of John Taylor's Evansong followed by Mike Walker joining them on Dave's Blues for CM. This grew into Nikki's Printmakers band with Norma Winstone and Mark Lockheart. Then the horn players, Stan Sulzmann, Tim Garland and John Helliwell with Nick Smart on trumpet and flugel horn squeezed onto the stage with Nikki / Gwilym and James Maddren / Asif Sirkis taking turns on piano and drums.
This larger ensemble played a mix of charts contributed by Nikki, Dave and Stan, with numbers by Dave and Kenny Wheeler (including Old Time and Kind Flock). Absolutely magical. Paul Allen was recording everything so some of this music might get released at some point. From the evidence of this night the festival certainly lived up to its description as "a celebration of world class contemporary music" and organiser Derek Hook confirmed that there will be a festival in 2018.